Buddhism 101 – What is Buddhism?
Join us for a series of video-sharing sessions by Khenpo Sonam Tsewang, an accomplished Khenpo who holds a terminal degree in Buddhist Studies that is equivalent to a PhD from Namdroling Monastery. Learn how this ancient wisdom of the Buddha is still relevant and useful in our modern world and how it can help us to experience inner peace and happiness.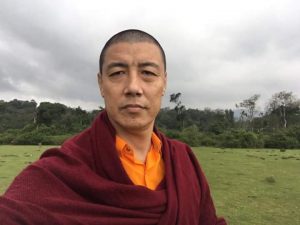 About Khenpo Sonam Tsewang
Khenpo Sonam Tsewang did his schooling at the Central School for Tibetans, Odeyarpalya, until the 10th grade before enrolling into the Central University of Tibetan Studies (CUTS), Sarnath, Varanasi, in 1988. After graduating from CUTS, he became ordained as a monk and entered the Ngagyur Nyingma Institute (NNI), Namdroling Monastery to study Buddhist philosophy and practice in the year 1997. Upon completing the course and rendering his service as a teacher for a few years, he was enthroned as a Khenpo in 2011. Since then, he has been travelling widely to teach and he is currently overseeing two major projects at NNI namely: as the heads of the Padma Mani Translation Committee (PMTC) and the Ngagyur Nyingma Research Centre (NNRC) besides participating in and contributing to seminars in India.
---